Los Cabos, Baja California Sur (BCS). In the list of shortlisted projects to compete in the World Architecture Festival (WAF) edition 2019, there are 2 projects  in the municipality of Los Cabos and one of La Paz, placing Mexico as one of the countries with more participation.
A total of 543 projects are included on the list, which will be presented to more than 100 international juries and delegates of the Festival, to compete and win in each of the existing categories.
As for the participants of Baja California Sur, there are: Solaz Los Cabos by Sordo Madaleno Arquitectos, in the category "Completed Buildings: Hotel and Leisure"; Nobu Hotel Los Cabos of WATG and Studio PCH, in Cabo San Lucas, as well as Chablé La Paz by Sordo Madaleno Arquitectos, the latter in the category "Future Project: Leisure Led Development".
The award ceremony will take place from the 4th to 6th of December of the this year, in Amsterdam,  where the winners of each of the 42 categories that the festival contemplates will be announced.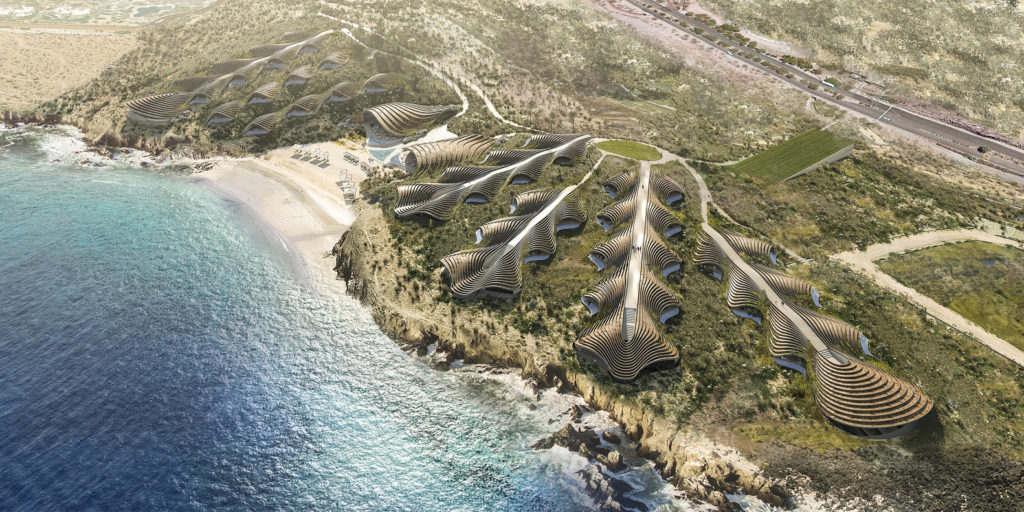 Mexico leads the list of countries that will compete in the festival, because, in addition to the projects in Baja California Sur are: Casa Cozumel de Sordo Madaleno Arquitectos, in Cozumel, Quintana Roo; E Central Building of Studio Cachoua Torres Camilletti, in Mexico City and Casa Grand Coral by Sordo Madaleno Arquitectos.
"We have been inspired by the innovation levels of this year's applications, which show the incredible variety of ways in which architects are responding to the global climate and the biodiversity emergencies we face," said Festival Director, Paul Finch.
Finally it was detailed that this edition received more than 1,000 applications for the second consecutive year, from 70 countries and of which more than 500 will be presented  at the Amsterdam Festival.
Credits: BCS News/ Photos: Internet