At the afternoon on Monday the 9th, the luxury mega yacht Kismet docked at the marina of Cabo San Lucas. The ship has a total length of 95 meters by 14 wide and a gross weight of 2,700 tons. The vessel is operated by the company Yacht Charter Fleet and will be here for about 2-4 days.
With a cost of $ 115 million, among its amenities Kismet has a helipad, video theater, swimming pool, study rooms, library, piano room, kitchen, dining luxury, basketball court, and 6 ultra luxury cabins. A total of 12 passengers, who are assisted by 18 crew members including the captain, officers and the helicopter pilot.
The yacht operates through travel charters type, where a week's journey cost 1.2 million euros. The vessel was built in 2014 by Lurssen shipyard in order to be one of the most spectacular luxury yachts floated in the global maritime history, not only for its naval architecture but by its interior design Persian style, performed by renowned home Reymond Langton Design. The boat has been awarded in 2014 with the recognition of the shipbuilding industry for the best design of its kind.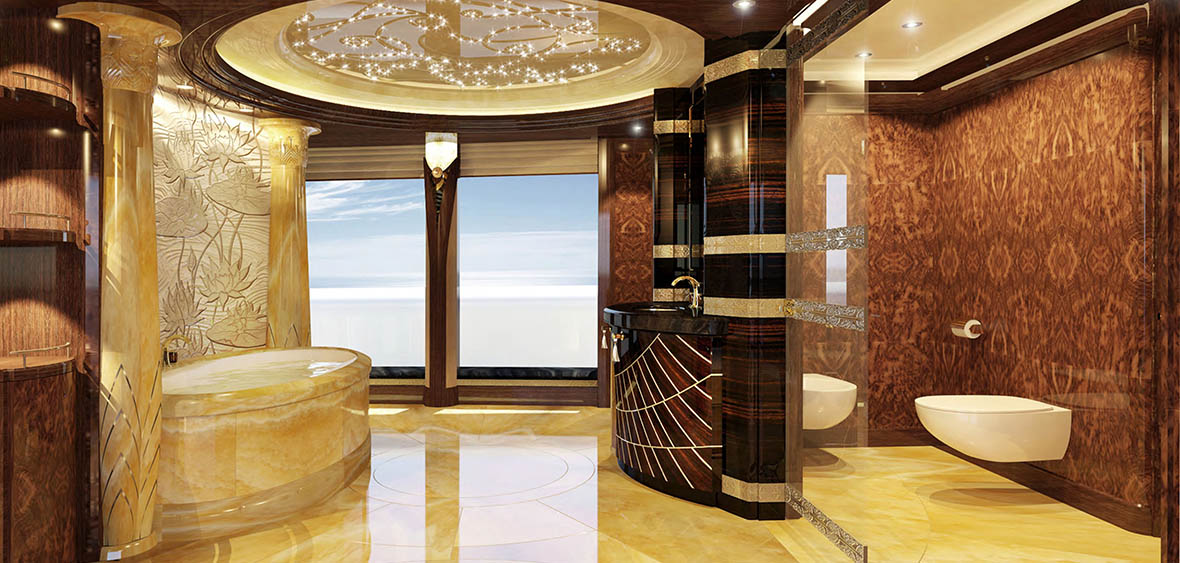 The owner of the mega yacht is the Pakistani businessman Shahid Khan, who owns a auto parts factory in the United States and also is the football team the Jacksonville Jaguars NFL owner. With estimated net worth 4.7 billion dollars.
According to information provided by the Port Authority of Cabo San Lucas, after crossing the Panama Canal, the boat only visits this Mexican destination and will continue it`s journey to the West Coast of the United States and Canada.