Los Cabos has been distinguished for being a destination full of luxury and exclusivity. Days ago, the creation of the "World's Most Expensive Taco" was announced by the Executive Chef of Grand Velas Los Cabos, Juan Licerio Alcalá; This dish was accompanied to perfection by tequila Law .925 with value of $ 150,000 dollars.
Not conforming to this, at the end of April  the destination was reached by the most expensive bottle of tequila in the world, called "The Law of Diamond", which costs 3.5 million dollars.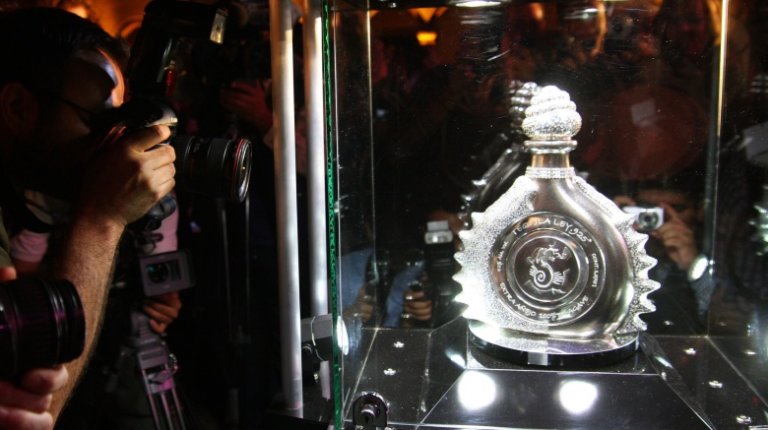 Why is the most expensive tequila in the world?
The Hacienda La Capilla distillery  in Jalisco, created in 1996 the tequila brand Law .925, an extra-old premium, manufactured 100% agave selected and with 42 degrees of alcohol.
To give it the importance and value it deserves a drink representative of the country as is the tequila, created a ceramic bottle covered by a layer of liquid platinum (600 g and 2,375 g for details) and embedded more than 4,100 diamonds with a total  weight of 328.59 carats.
It took more than 10 months for its elaboration and 17 Mexican craftsmen were needed: 3 potters, 10 platinum jewelers and 5 diamond makers.
The bottle contains 1,345 liters of Tequila Law .925, which was transported to Los Cabos  by private jet  and escorted with high security to the Grand Velas Los Cabos hotel, where it was  exhibited and opened for the first time.
The owner of the distillery defines the bottle as "a jewel that envelops another jewel: tequila".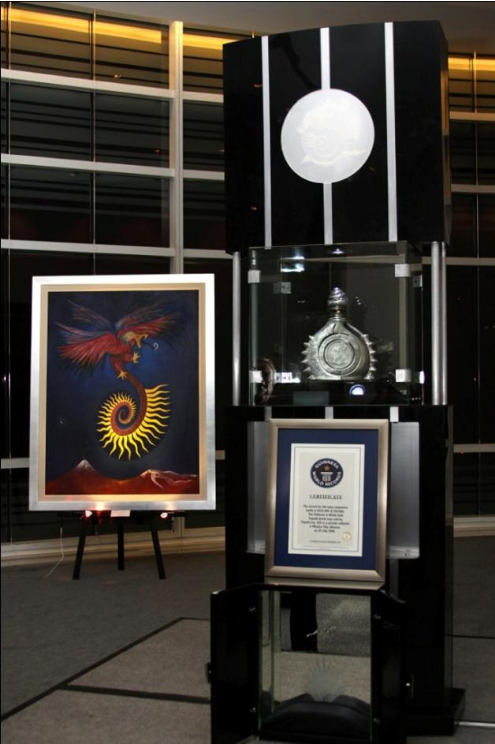 Important data:
The bottle has been exhibited around the world in cities such as Berlin, Hong Kong, Madrid, London, Moscow and Paris.
The design is inspired by the work "Great Passion Aztec" by Alejandro Gómez Oropeza.
The designer is José Dávalos Mejía.
The bottle has won a Guinness Record.
Its approximate weight is 8 kilograms
Original Source:Los Cabos Mexico Blog/ Photos: Internet